Date:

2016-02-04

On 22 October, as invited by Merchant Marco Education Investment Management Co., Ltd, the guests from Torrance, California, USA, Mr. Patric Furey - the mayor of Torrance and Mr. Steven Hsiao - the Chairman of the Municipal Council, came to visit the international education project which is located in Liangzhu Culture Village.
Date:

2016-02-04

Xiangtan Iron and Steel Co., Ltd. held the "2015 annual customer forum". Our group was invited and sends representatives to attend this forum. At the forum, Xiangtan Iron and Steel Co., Ltd. and BH Group were concluded as a strategic partner, which continues for 15 years.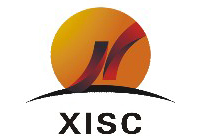 Date:

2016-02-04

After six month opened and fair selection process, Merchant Marco Hotel is successfully obtained the 3rd China Hotel Golden Star Award on 28 October 2015. The award is sponsored by China Tourist Hotels Association.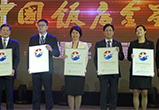 Date:

2016-02-04

The Group's key partner - the International Finance Forum (IFF) held its 12th Annual Global Conference in Beijing, from 6 to 8 November, 2015. The conference theme was "New power of global growth".