Kanghua RC (radio-controlled) Model Car Racing Circuit belongs to Kanghua Industrial Company which under Baohang Group. The racing circuit located at No.100 Gongkang Road Hangzhou, is built based on international standards, which closed to the urban area, with convenient transportation and comprehensive supporting facilities. It is known as a famous and top class model car training venue in Eastern China. The venue is ideal for hosting professional model car competition.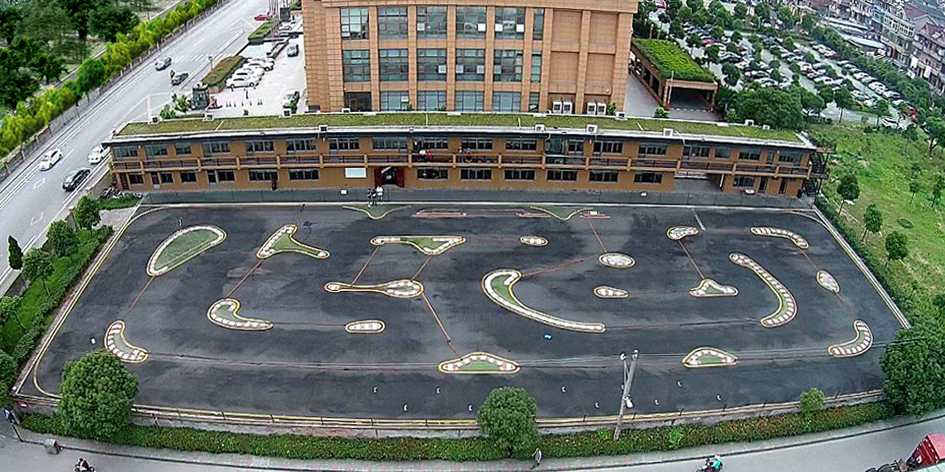 The total area is over 3,500 square meters, the main circuit area of 74 m × 30 m paved with asphalt in all fine particles, and the track set take reference of IFMRA international standards, can make monthly or annually runway adjustments; The edge of the track and fence have been treated in smooth surface to reduce the possibility of model car being damaged. PIT area is the fixed building with area of 800 square meters, can accommodate more than 300 riders. Kanghua RC racing circuit has an excellent parking, accommodation and catering facilities. Merchant Marco Garden Hotel is closed to the circuit which can hold various activities, training and undertake national and intercontinental competitions.
Since the circuit opened, we have successfully organized a series of large-scale professional competitions, including the National Championship, the National Youth Championships and Zhejiang tournaments etc.
Kanghua RC model car racing circuit is awarded "The Foundation of Zhejiang Radio Model Sports" by the Radio Association of Zhejiang Province; also is titled as "Hangzhou Youth Model Car Training Base" by Hangzhou Youth Activity Center; Hangzhou Daily awarded us "Hangzhou Kanghua RC racing circuit Photography Base"; Hangzhou Gongshu District Sports Bureau awarded us "Gongshu District Model Car Training Base" and "Gongshu District National Fitness Base" and so on.
Competitions
National Model Car Championship (Open tournament)
National Youth Model Car Championship
Zhejiang Province Model Car Championship (Open tournament)
Zhejiang Province Youth Model Car Championship (Open tournament)
Hangzhou Model Car Competition
Chiangkan District Model Car Competition
Gongshu District Model Car Competition
Various competition sponsored by titled sponsors
Other commercial competitions